The saying goes "you get what you pay for". And for the most part it's true. However, sometimes I will buy something cheap, hoping to get more value than my money's worth.
Note: Most of the parts below are available on AliExpress | For more thoughts on the Versys-X, look here.
Here are my favorite poor-man's mods for our beloved Versys-X:
Handlebar Risers
My very first mod on the baby Versys, as I wanted to get the ergonomics right. A branded set can set you back a whopping $80 to $100. I fitted a set of unbranded 30mm risers which cost $35 including shipping. They've held up fine over the past 20,000+ km and survived a few drops, too!
Verdict: Highly recommended
Footpegs
This is one of my favorite mods. The footpegs on the Versys-X are super comfy, thanks to the rubber insert. However, for standing they are downright awful. These cheap pegs basically replace the base plate with the rubber insert, providing a wide base for standing. You wouldn't believe what a difference they make when riding off-road! Do yourself a favor and keep the weights underneath the foot pegs, they help to reduce vibrations. This set cost me about $30 and I couldn't be happier.
Verdict: Highly recommended
Side Stand Enlarger
The side stand enlarger simply does what its name suggest: enlarge the foot of the side stand, giving the bike more stability when parked on softer surfaces. It's a very simple part, which makes you wonder how some companies get away with charging $45+ for it… Look a bit further and you'll find unbranded ones for a mere US$10. I have been using one for the past months with no issues whatsoever.
Verdict: Highly recommended
Headlight Cover
Not all of you will like this one… It's a yellow headlight cover. Why do I like it? Because it makes me more visible in traffic, especially with the contrasting white fog lights on. It also keeps the headlight clean. For those of you wondering if it reduces the light output, it probably does but not enough to be noticable. You can find it for about $25.
Verdict: Recommended (depending on your taste)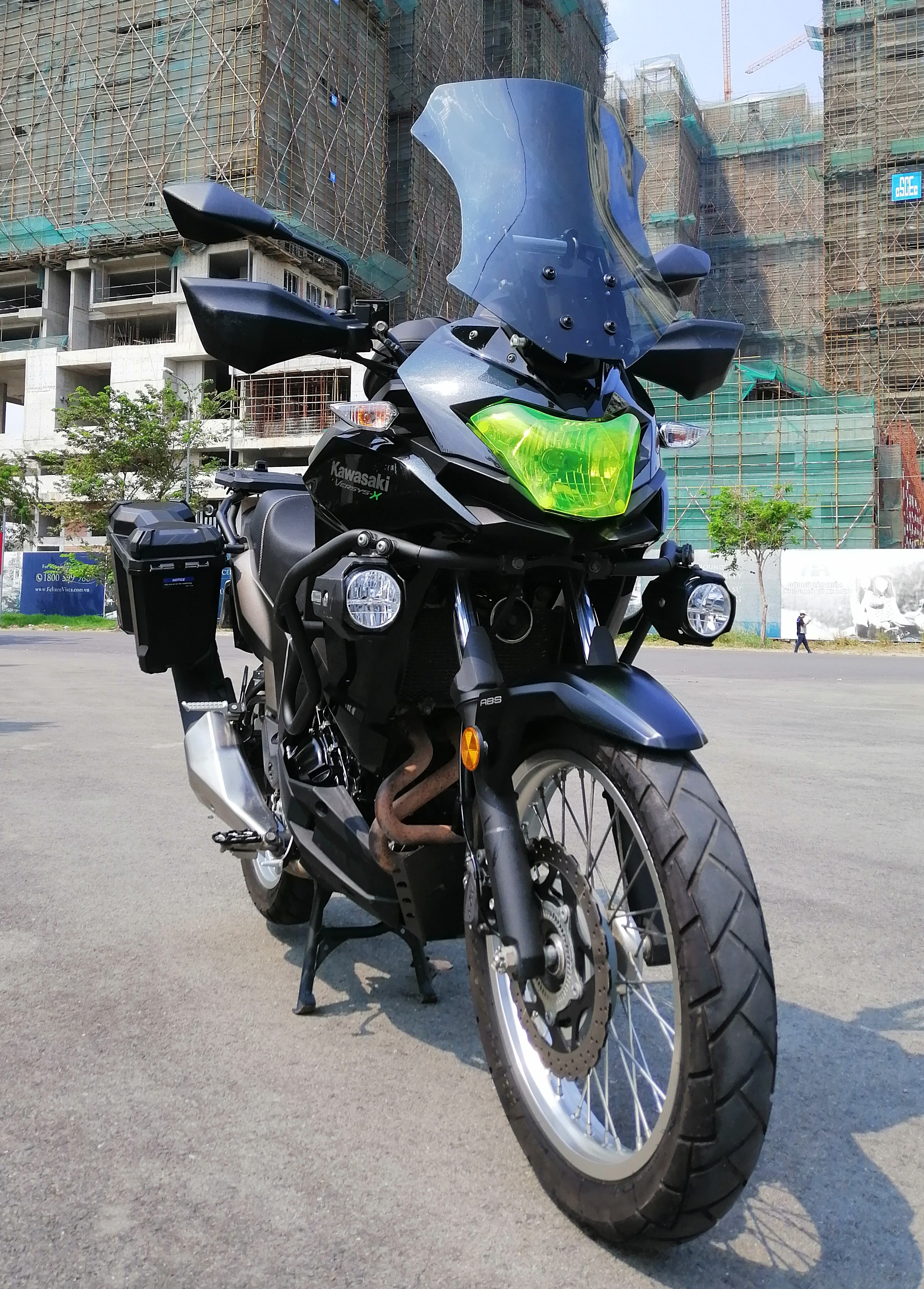 Throttle Palmrest
This is the cheapest mod of all, less than $1… and it works wonders, especially on longer rides. Mind you, I have had to buy several of these over the past 18 months, because people keep stealing them. So, now I poke a hole in it and secure it with a ziptie!
Verdict: Highly recommended (might as well buy 2 or 3 of 'em)